The sweet and subtle song of the Stargazer can only be heard by the hearts of fellow stargazers and the actual bird is never seen by the physical eye.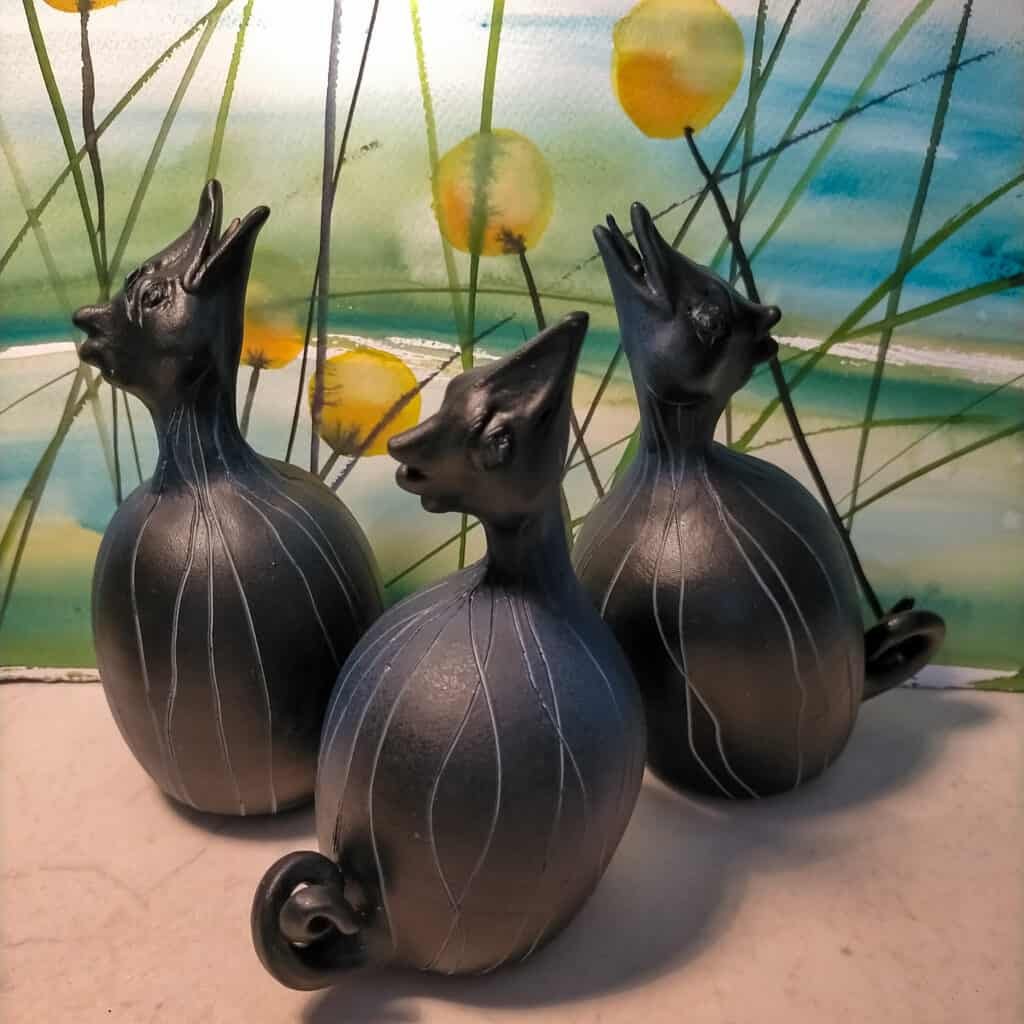 Striated Singing Stargazers
Stargazers are special bird like creatures to remind you of the magic of life. Each piece is individually made and has its own persona. Made from high fire stoneware clay with scrafitto linear design complete with curly tail.